About Us
Welcome to the Blue Sky World...
Founded in 2009, Blue Sky Management Consultants Pvt Ltd currently works on three broad verticals –
Management Consulting : Primarily for the Non-Profit sector, including the International Foundations and local NGOs, SMEs and FCRA entities.
Blue Sky Premiere : AMFI Registered MF Distributor and Distribution of other financial products and services - Fixed Deposits, Insurance etc.
Premiere Plus: An initiative that seeks to offer complementary and lifestyle products and services and alternative investments for our clients.
The founder and current CEO, Joy Kar, has penned a one line mission statement –
Unbiased. Alternatives. Solutions. And more…
What
Our Clients

Have To Say?
My family and I have been investing through Blue Sky for the last 4 years. It has been a very rewarding journey for us. Their knowledge and guidance to make investment has been very useful. More important is their flawless and seamless process of doing the paperwork. Their after sales service is top notch and I have no hesitation in recommending them to my friends.
Looking forward to many more years of your guidance.
Blue Sky is peace of mind with capital gains. The disciplined approach towards investment is their key to success in making long term money.With ease of accessibility to portfolio managers make the bond even stronger.
I have been associated with Blue Sky for 5 years now. It is their guidance which has helped me to understand the concept of Mutual Funds. Hope this continues in the coming years as well.
Blue Sky has provided me very satisfactory service for something which cannot be shared with everyone. They have constantly provided me very profiting advice and helped me to manage my finances and indeed turned my assets into wealth.
Cricket Coaching camp with Ireland World Cup cricket team for underprivileged children in association with PBKOJP, an NGO partner.
Distribution of educational items to children as a Rotarian by the Founder Director.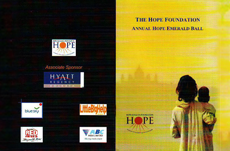 Sponsoring of event with The Hope Foundation Ireland for disadvantaged children of Kolkata.
Speak to us+91 33 4001-9504
+91 33 4064-8131
Visit us23B Jatin Bagchi Road
Flat 1C,Poulami,1st Floor
Kolkata 700 029
Opening Hours
Monday-Friday: 9:30AM to 6PM
Saturday: 9:30AM to 12PM
Sunday: Closed